Events
May 2017 - FPA PHL Spring Symposium
Continuity & Succession Planning
February 2017 - NAPFA DC Study Group
Continuity & Succession Planning
October 2016 - NAPFA
The Path to Ownership Panel Session
May 2016 - Shareholders Services Group Conference
Being Solo versus Merging Panel Session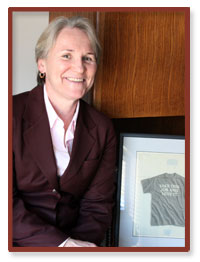 May 2015 - NAPFA
​Buy, Merge or Grow Organically - Succession Planning Super Session

October 2014 - NAPFA
The Path to Ownership
August 2014 - Advisor Websites Webinar
Branding your Firm - Presentation with Marie Swift
May 2014 - NAPFA
Big Firms - Few Women - Why is that?

August 21, 2013 - PA Conference for Women
"Office Hours" Radio Show - Building Your Financial Confidence

June 2013 – NAPFA Genesis Webinar
Marketing - Make It Motivating
May 2013 – Shareholders Services Group Conference
Ten Tips to a Successful Practice
May 2013 – FPA Spring Symposium
Ten Tips to a Successful Practice
February 2013 – Technology Tools for Today T3 Conference
Disaster Planning panelist
May 2012 - NAPFA
If the shoe drops - Are you prepared? - Disaster Planning Presentation
2012-2013 – Several custom on-site Strategic Planning Workshops held across the country by engagement only
February 2012 Technology Tools for Today T3 Conference Moderator – Outsourcing Panel
November 2011 NAPFA
Webinar: Organize the Chaos - Ten steps to a Smoother Practice
November 2011 backofficeadvisor PMSG
Webinar: How to Raise Your Fees
October 2011 NAPFA Practice Management Conference Is a merger, sale or acquisition in your future?
February 2011 Technology Tools for Today T3 Conference Moderator – iPad Panel

February 11, 2011 7PM to 9PM – "Marketing Your Private Practice" Licensed Clinical Social Workers - NJ Chapter

September 24, 2010 – NAPFA Practice Management & Investments Diane will be presenting on two different topics at this conference:
"How do your numbers look?" A roundtable format on financial metrics and how to use them as a viable tool for your practice.
"ROI" - what is the return on your investment for attending a conference?
Learn how to return home with an action plan to translate information into direct benefits for your firm.
No more notes on the shelf collecting dust - learn how this time it can and will be different for you and your practice.
April 30, 2010 – Advisors4Advisors Webinar Diane MacPhee, Nationally recognized Business Coach is presenting a session of "Solutions to Four Problems Advisors Face".
March 21, 2010 – Women's Golf Association of NJ Brunch
Dynamic Business Coach, Diane MacPhee presented a lecture on "Work Life Balance".
August 2009 – Missouri Society CPAs Women's Retreat, St Louis, MO
Is your Business Life the best it can be?
Is your Personal Life the best it can be?
May 2009 – FPA Virtual Learning Center NYC chapter
Operational Efficiencies
March 2009 – NAPFA Virtual Study Group
Northeast Region
Who you gonna call - Stress Busters

March 2009 – FPA Business Solutions Conference
Chicago, IL
Is your Business the best it can be?
Operational Efficiencies
February 2009 – T3 Technology Tools for Today Conference
Dallas, TX
Panel Moderator - CRM Panel
Panel Moderator - Advisor Panel
January 2009 – NAPFA Washington DC Study Group Practice Management - Open Forum
October 2008 – NOW / National Organization of Women
New York City
You and Your Money
September 3, 2008 – NAPFA West Region
Work/Life Balance and What Else Can You Achieve?
June 3, 2008 – FPA Retreat
Are You Truly Ready for a Partner?
March 25, 2008 – NAPFA Northern New Jersey Study Group
Is Your Business the Best It Can Be?
October 12, 2007 – NAPFA Midwest Region
Six-hour workshop: Midwest Gathering
Open practice management forum with lecture and roundtables.
April 26, 2007 – NAPFA Boston Study Group
Is Your Business the Best It Can Be?


Take a look at the Gallery