Coaching

Coaching for Financial Advisors, Entrepreneurs and Sales Professionals
ACHIEVING PEAK PERFORMANCE
Diane MacPhee is an experienced CERTIFIED FINANCIAL PLANNER™ practitioner and a Professional Certified Coach (PCC). She has transformed herself from being a successful investment advisor to helping other advisors achieve their professional goals. She became a coach to fulfill her desire to be, in her words, "part of an experience where my clients attain results that subsequently improve the quality of their lives."
Diane MacPhee presents on Succession Planning
Diane MacPhee Coaching Session at Penn State
Working together with Diane, you can focus on :
Succession Planning
Continuity Planning
Merger Advice
Selling your firm
Make key decisions regarding your operations
Marketing & Selling
Identify your target markets and ideal client characteristics
Strategic Business Plan
Create a staff that exceeds your expectations
Boost self confidence
Get organized finally!
Throughout the process, you'll be driven by the energy and enthusiasm that Diane brings to all of her clients. She combines best practices knowledge with artful probing to foster your learning and facilitate overall business success.
This is an ideal opportunity for you to ask yourself… Is my business the best it can be?
Speaking Engagements
Diane is a popular speaker and has been a featured presenter at numerous conferences and events.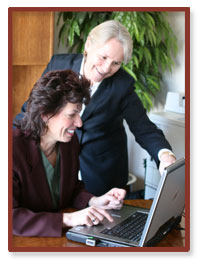 Learn more about Diane's Speaking Engagements.

Engagement Standards

DMAC Consulting Services offers a variety of ways to work with Diane.
The most popular choice to get you started is the 20 session package.
A coaching session is a 55 minute phone call pre scheduled held typically every two weeks. Diane is flexible and will adjust to weekly calls or once per month. Proper pace and realistic goal achievement is what is paramount.
Clients often renew at the end of their sessions and keep working together as they see "return on investment". The results far outweigh the cost and the transformation is indeed priceless.
Diane is also available for in person sessions and on site office visits. She has worked with solos and full teams for a full day at the firm's home office.
All fees and appropriate coaching methods for each situation can be discussed by appointment for a complimentary strategy call.

Please Contact Us for more information about Diane's services and related fees.

---


People are talking! Read some Testimonials